We've told the story of how Le Petit Lapin Boutique was created and all about the wonderful things we do here... But I think it's time we share a little about each one of our amazing team members. So, we've picked a few questions, and each one of us is going to respond.
                                                              These are our ladies. (Left to Right)
                                                              Murrae, Patrice, Saskia, and Ashlee.
If you had to pick one word to describe your personality, what would it be and why?
M : Sassy. I've got this eyebrow thing. I raise one of my eyebrows often when unimpressed. I may seem sweet & cute, but I've got some kind of fierce on the inside. 
P : Clumsy!!! If i'm not tripping over my own feet, I'm accidentally dropping things...
S : Kind! I'd like to think I'm the type of person to give you the shirt off my back.
A : It's not one word but OCD!! I am constantly cleaning and organizing things. I make lists all day. I colour co-ordinate my day planner with highlighters. Everyone makes fun of me for it.
Why did you choose to work in the beauty industry?
 M : It wasn't really a choice, it kind of just happened. I was a server for almost 10 years and needed a change. I fell in love with making other women feel and look their best. 
P : When I was in 11th grade, my best friend (who is a few years older than me) was in Hair School. Everyday after school, we would do each others hair for hours. I followed in her foot steps and attended a local Hair Design program. I knew I loved the beauty industry and wanted a career working with people to bring out their natural beauty. Since then, I've expanded my 
S : I've always loved working with women and helping them feel special, and confident. The beauty industry just seemed like the perfect fit, I just never knew exactly where, until I found this little boutique :)
A : I always loved doing mine and my friend's makeup for Halloween and special occasions so I decided to go to makeup school which lead to hair school, then waxing training, and then eyelash extensions!!
What's the best advice you've received and what's the best advice you can pass on?
M : You are a strong, independent woman. If you want it, you can do it! 
P : The best advice I've ever received is "Work around your life. Don't live around your work". SO many people get trapped in a 9 - 5 job that they loathe because they need the financial support from it. Life is too short to miss out on special moments because of a pay cheque!
S : If you can't love yourself, how are gonna love anyone else!! It all starts with self love and acceptance, its so important to remember to take care of yourself. 
A : My Aunt used to always tell me "you can have everything you want in life, just not all at once". It's taught me to focus on the good things I have in my life, and not to dwell so much on the things I don't. It's always good to have goals and dreams to work towards, but important not to beat yourself up if you don't have everything you want that second.
What is your all time favourite beauty product that you cannot leave the house without? 
M : It used to be mascara.......but I don't need it with my lash extensions! ;)  I would have to say, DRY SHAMPOO! Batiste to be exact.
P : I have very thick and unruly curly hair.. I do NOT leave the house without a hair tie, specifically a hair goomee. 
S : Eyebrow pencil, hands down. I have virtually no eyebrows so I can't leave the house without drawing some on!
A : I don't even know where to begin with this one? I carry a makeup bag everywhere I go! It's all important! But I guess my lip gloss is most important because I need to reapply it through out the day.
What is your favourite season and why?
M : Summer for the weather, Winter for the clothes & accessories. 
P : I think i'll have to say Autumn because I love all the beautiful colours.
S : Spring, mostly for the cherry blossoms but really, I'm more of a winter person. 
A :  I love summer for the sunshine and heat, but I also love wearing boots and warm sweaters in the fall.
Who is your celebrity crush?
M : Ryan Gosling!!!!! Don't tell my husband.......except, I'm pretty sure he knows!
P : I would marry Jake Gyllenhaal so fast. ( I also would totally love to braid Chris Hemsworth's hair in his 'Thor' movies.) 
S: I honestly don't really have one but if I had to choose it'd be Chris Pratt... pre Guardians of the Galaxy...
A : These days I'd have to say Patrick Warburton. I watch old episodes of Rules of Engagements every night before bed.
What is a goal you have for the next 5 years?
M : I'd love to expand Le Petit Lapin Boutique into a one-stop-shop for all of our beauty needs. Other than that, maybe have a baby at some point?........ House, dog, decent car.........  
P : I just want to be happy. Simple as that. I can't say for sure what in 5 years that will mean, but I know I wont settle for less. 
S : To start my own business or at least be headed in that direction!
A : TO MEET AND MARRY PATRICK WARBURTON!!!!!!!!!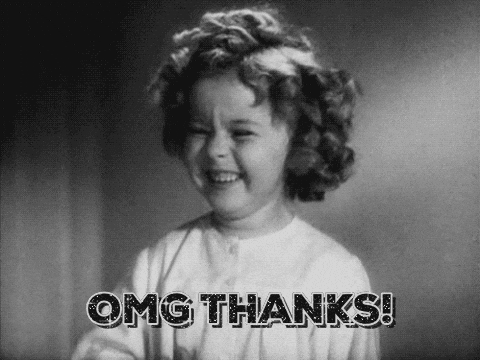 Thank you for taking the time to get to know us, we'd love to get to know you a little better as well!  Stop in sometime to say hi, or give us a few answers of your own to these questions in the comment section below! 
xo
Patrice  
Please reload