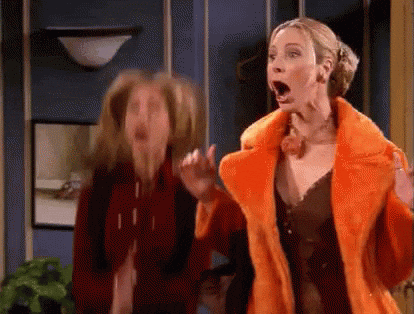 What if I told you there was magic potion to potentially extend the growth of your eyelashes and delay their natural shed? What if I also told you that its 100% safe, affordable, and has won many awards? Well there is.. and I tried it for 6 weeks! 
The Details
The product I'm ranting about is called "Le Sérum +" by Misencil. I had the opportunity to do a 6-week trial of this product, so I could share my results with all of you, in real time. I bravely had my lash extensions removed so we could take a closer look at my natural lashes. After having them for almost 2 years, I felt immensely bare-faced not having lash extensions... so I was really banking on this serum working wonders for me!
Let me start by giving you the skinny on this lash serum to help you get fat lashes! Le Serum is double ended magic wand, made for lash and brow regrowth. The applicators at each end allow for precise application, with a soft foam tip for brows and a fine brush that wraps around each lash. This serum also has a (not so) secret ingredient (besides magic) that is the leading hair care ingredient for hair regrowth. It's called Redensyl, its made of plant extracts and the latest biotechnology. It targets the stem cells at the hair's follicle which promotes growth and density. So if you think about it, it's not just helping condition and protect the existing part of the hair that's exposed, it's actually targeting the follicle itself which grows the hair. So you're growing stronger lashes that will retain for longer than before.
I mentioned this product has won many awards, most recently in 2017, it won the H. Pierantoni Award for Innovation. If you are an uncultured swine like me, and have no idea what that means... Don't worry - I did the research for us. Humbert Pierantoni was the creator and co-founder of the magazine Les Nouvelles Esthétiques, which translates to The Aesthetic News. To pay tribute to him, the Innovation prize is awarded annually to beauty concepts, products, and devices. The winners are decided by a jury that is composed of; beauty reporters, the general public, doctors, dermatologists, physiotherapists, cosmetologists, consultants, and beauty school directors. I feel like they probably know what they're talking about, so I'll take their word for it and try this product out! 
 How do you use it?
It's a really quick and simple application to add to your daily routine. The instructions say to use it on clean, dry skin once a day, either before bed or in the morning before you apply makeup. I opted for before bed since it was easy to throw it on at the same time as my overnight moisturizer. For eyelashes, it says to apply directly onto your lash line. For eyebrows, it says to apply over your entire eyebrow or a certain area that is more sparse that you would like to treat. I covered my lashes and brows approximately 40 times (40 days) in the 6 weeks. (There was two nights I forgot to use the serum... hehe) From what I can tell, The serum still seems to have a lot left in the 6ML tube, so a little dab will definitely do ya. I've heard of a few boyfriends of our clients, have used this product in the sparser parts of their beard as well.
Results?
I can absolutely feel a difference with my lashes and brows, they feel strong yet conditioned when I run my finger along them. I can easily notice a difference with my brows, they are like glamorous caterpillars on my wrinkle-free forehead. As for seeing a difference with my lashes, I have a hard time seeing it without mascara on since my lashes are naturally so blonde. When I compare the before and after photo though, I can definitely see my lashes are more dense and full.  I never realized how sparse my natural lashes were until I saw how much fuller they look now! However, I don't think I gained much length to my lashes, but I'm kind of ok with that. I'll happily take these results.
I will 100% continue to use Le Serum +, especially after I return to having lash extensions. That's another wonderful thing about this product, it's compatible with your extensions! A lot of people ask us if having lash extensions will damage their natural lashes underneath, the answer is no if the lashes are applied and cared for correctly. That being said, I feel like using the serum is great way to boost the health of your natural lashes under your extensions! I definitely feel much more comfortable returning to having lash extensions now that I know this serum will continue to work its magic.
Thank you so much for reading! I hope this blog inspires you to want to try Le Serum + too, and when you stop in the shop to pick one up for yourself mention you read our blog for 15% off. I would love to hear your feedback if you've used this product and see your results. 
xoxo Patrice... BYE! 
Please reload