"What if I fall?
Oh, but my darling,what if you fly?"
― Erin Hanson
I think about Erin Hanson's words every time I say to myself "I can't", so probably at least five times a day.
Now, I don't have the market cornered on dreaming up and starting an incredibly successful business, but I do know what got me to where I am today, which is doing what I truly enjoy.
At the moment, I am the owner of a humble little beauty boutique in Sidney BC. This dream of mine started a few years ago when I decided I didn't want to work for anyone other than ME.
My very first job was when I was 16. I worked at McDonalds, and while a customer was complaining about how his fries weren't long enough, I smiled and thought,
"oh, hell no."
And by the next week I was outta there.
I guess the minute I got my first job, was the same minute I decided I wanted to be the BOSS. 
Many customer-service jobs, and over a decade later, I took a leap of faith and started planning my very own business.

So, I thought I'd share what got me started and some of the steps I took forward into the world entrepreneurship. 
#1
find yourself

I knew I didn't want to work for someone forever, but I wasn't sure what I wanted to do instead. I dabbled in the ideas of starting a B&B, an etsy shop, home-made jewelery, wedding decor/planning, and many other things.
But all of these ideas faded after a while because I wasn't sure who I was while I was dreaming them up.

Once I took the time (which didn't happen over night) to discover my true talents and passions, I was not only more confident in myself, but also my goals and in turn, business idea direction.

Take the time to discover yourself.

Travel.

Try new things.
Educate yourself!
Learn your likes & dislikes.
Listen more than you speak.

Meditate.

Be honest.
Talk to a counsellor or life coach.

Take deeper breaths.
(doing a little soul searching in Europe 2014)
#2
fear is OK
Fear of failing kept me from starting my own thing for a very long time, which isn't great. But fear also motivated me to do the research, start slowly, and to prepare.
Don't think that because you're afraid to fail, you automatically will.
And if you do start something that ends up a dud, that's ok too, accept the "trial & error" process and move FORWARD.
Fear keeps us safe, but finding the balance between safety and risk is important.
Do the research.
 Understand your customer/client.
 Experiment. 
Do something that scares you.
Stay humble.
Don't be afraid to TRY.
Let fear keep you safe but not stagnant.
#3
start slow
I had an idea.
I could see it working, I was passionate, I was excited, I was ready to go FULL SPEED AHEAD!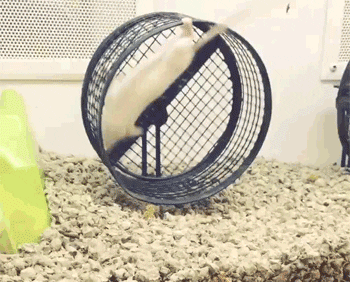 But I started slow. I began by doing the research, talking to those who were already doing what I wanted to do. I brain stormed with friends & family, I made lists and wrote out my ideas. I looked into different ways of doing the same thing.
Then I started.
My big idea was to create a beautiful beauty boutique where clients could come for services and shop for accessories.
This "big idea" started with me getting my eyelash extension certification, practising ALL OF THE TIME, then driving from client home to client home (how ever far they may be) to build up my clientele and gain experience.
I soon moved my mini mobile lash business into my home where I would begin to grow this "big idea".
 (my at-home beauty boutique)
#4
don't stop
There were so many people at the beginning that left me feeing inspired and encouraged.
Surround yourself with these kinds of people! They will be a huge part of your success.
There were also people who were discouraging and left me feeling like I couldn't do it. I chose to listen to both, but focus more steadily on those who uplifted me.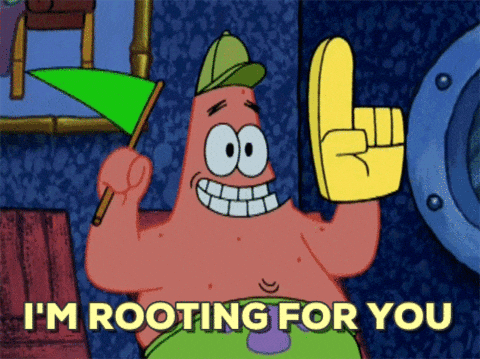 I wasn't satisfied with my at-home boutique. I wanted more.

Once I felt confident enough to take the leap, I did some more research (on products, the demographic of Sidney, the finances, the requirements, the essentials, and the luxuries) and decided to move forward.
This process took a long time. I definitely didn't want to rush in to anything, and I wouldn't encourage anyone to do so.
With help (both financial and emotional) from family & friends, I found the perfect space to set up shop.
(taking the leap)
I guess I could have stayed cozy in my at-home set up, but then I'd always wonder "what if?"
There wasn't a lot of risk involved with continuing to work out of my home, but I couldn't shake that haunting thought,
"don't stop".
Don't linger in "what if", don't stop. Keep moving forward, whatever that means for you.
#5
it's scary as hell
The moment I signed the lease to my new store front, I experienced mixed feelings of pure excitement and all-consuming terror. Even though I had prepared and developed the confidence, I was still unsure of the future. To be honest, I'm still unsure of the future. I wonder from time to time if I made the right decision to upgrade to a store front, especially on slower days, or when other businesses are closing around me.
So far, it's been fantastic! I couldn't have asked for a better team, I am so happy with the way the shop looks and feels. I'm still establishing the brand and overall motif, but I have lots of time to develop and grow.
Embrace the thrill! It will keep you on your toes.
Hang on to your support team for dear life!
Remember why you started.
Don't forget your long term goals.
just a few more things.....
Stay humble! Remember where you started.

Be grateful.
Say your thank-yous!
Don't give up.
Take breaks.
Always remember, every business out there started with one person's idea/dream/passion.
Thank you for reading, I hope this helps anyone who's on the fence about starting something.
Please feel free to contact me personally with any questions or comments, I'd love to hear from you!
Murrae