Spring has (almost) sprung! Can you believe it?
I feel like I blinked and we're already a quarter of the way through this year  😱
Seeing how quickly spring is approaching made me think of some items that help us transition into some warmer weather!  🌸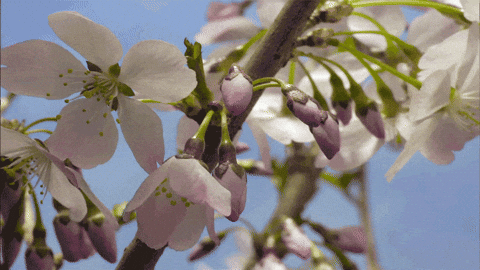 1. "Florals? For spring? Groundbreaking. " (10 points to anyone who recognizes that quote!) 
Even though its not the most original idea, theres something about wearing florals that somehow just makes everything feel more like spring. Even if the weather isn't heading that way just yet  🙈 
2. Cute sneakers or tennis shoes! Think Keds or Vans, basically anything canvas with a light sole. They're the perfect all weather shoe for spring, you can wear them in the rain or sun and they go with everything from jeans to dresses. 
3.  Treat yo self to a pair of girlfriend/boyfriend jeans, they're a little baggy and super comfy! Perfect for the ever changing weather and usually in a lighter wash, which is a great way to incorporate lighter colours back into your wardrobe!  Alternatively, capris are great if you aren't into jeans. 😋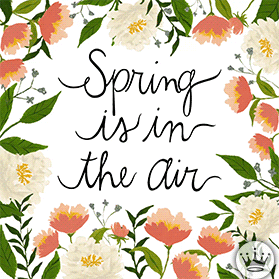 4. As the weather slowly gets sunnier and warmer, you might want to invest in a nice tinted moisturizer or bb cream. Add a cute tinted lip balm and lots of highlight for that glow from within, no makeup-makeup look! ✨
5. If you don't already have one, grab a sheer cotton/cotton blend scarf! They're so soft and great for those days that aren't warm but aren't really cold either. The best part is, they tuck into your purse really nicely if you feel like its too warm for a scarf AND you can get 'em here  😉
🌼Hope this gives you a little bit of spring inspo! 🌼
Have a great spring everyone ❤
Please reload